Machined Components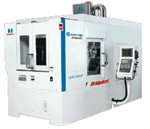 We are able to offer basic sawn panels, drilled components, fabricated and stamped parts on a quick turn round basis. We are also able to supply a complete range of intricately machined components from turned bushes, bearings and sleeves to milled and drilled busbar supports, wear strips and insulation panels and plates.
Our machining service is used by all industries including: defence, aerospace, shipbuilding, electrical, engineering, rail, automotive and leisure industries. We supply finished components to all parts of the UK, extensively to Europe and increasingly to the USA, Far East and Australasia.
Component quantities range from supplying an individual with a one off, to bulk production for larger users, supplied on a single drop or scheduled basis.
Our ISO9001:2000 approval ensures that all components are supplied to the highest standards and, a rigorous inspection policy is adhered to.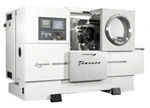 The range of machinery which is used includes:
Mazak CNC Lathes
Tornado A90 CNC Lathe
SCM CNC Router – 10′ x 5′ bed
Eagle 1000 CNC Machining Centre – 1000mm x 510mm bed
Dart CNC Machining Centre – 510mm x 510mm bed
Bridgeport Milling Machine
LC30 Hydraulic Presses
Apart from the rigid insulation materials which we machine and stamp, we also offer a full conversion facility for flexible gasket materials including cork, felt, non asbestos jointing, leather, polyester film (melinex, mylar), nomex, presspahn, rubber & sponges (neoprene, nitrile, silicone, polyethylene, plastazote).
A full bending and forming service is available for those customers who require machine guards, covers, shrouds and boxes in a range of materials including Polycarbonate, Acrylic, PETG and PVC.